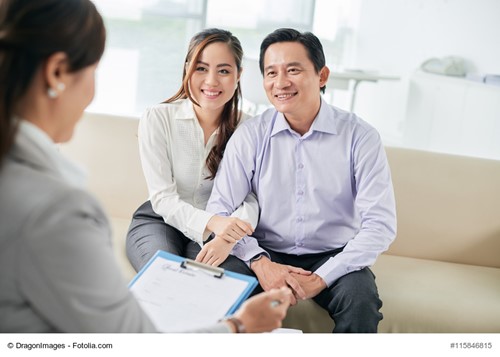 If this is your first time selling a home, you might not be familiar with the costs associated with selling. Lenders and agents help to make this process as simple as possible for both the buyer and seller. However, it's still a good idea to know what to expect to pay for selling your home, as it seems counter-intuitive that you would have to pay to sell something.
Due to the consolidation of costs by lenders, it can be easy to glaze over the list of closing expenses without fully knowing what they mean. But since many fees can be negotiated, it pays to learn the ins and outs of closing costs.
Whether you're selling your home soon or just want to brush up on real estate processes, this article will give you a better understanding of closing costs from the perspective of a seller.
Closing costs
Buyers typically pay the majority of the closing costs associated with purchasing a home. However, there are some closing costs that buyers are at least partially responsible for.
Notary fees, expenses from escrow, and title insurance are all likely costs you'll have to dish out before closing.
Agent fees
Real estate agents typically earn a commission on selling a house. The work they put in saves you in several ways. First, you don't have to pay for all of the marketing expenses associated with selling a home. This includes photography, sign-making, and online listings.
Agents can save you in other ways, as well. They'll help you price your home effectively, negotiate prices, and take care of the time-intensive process of showing your house. You won't want to have to take time off from work to try to DIY these steps.
Taxes
Since you've likely owned your home for a while now, you're familiar with paying property taxes. If you pay taxes yearly and are moving toward the end of your pay cycle, you'll have to pay a prorated rate for the amount of time you've lived in the home that year.
The burden is also yours for any remaining HOA fees and state transfer taxes. Not every state charges transfer taxes so be sure to check the cost for your state.
Moving costs
Moving can be an expensive endeavor. Aside from hiring movers, renting vans, or buying boxes, there are a number of expenses we don't often think of when preparing to move.
First, it will take you a while to get your new home set up. That means you should be prepared to eat out for a while until you get settled.
On top of that, there's also the matter of having to take days off from work, which can be costly in its own right.
Those are some of the most common expenses a buyer has to worry about during closing. Your real estate agent will be able to give you a comprehensive rundown of costs and help you find the best agreement.